The Mighty Peace Teachers Convention was held March 7 & 8 in Grande Prairie, Alberta.
What a great few days networking with teachers and administrators! We had such meaningful conversations as we introduced the Start - A- Conversation cards and the many uses.
We received so many ideas that we are going to expand our website and have an extra area for teachers to share their ideas on how they specifically use the cards with their students. Feel free to email your ideas! We value your input and are excited to share them with others who work with students grade K-12.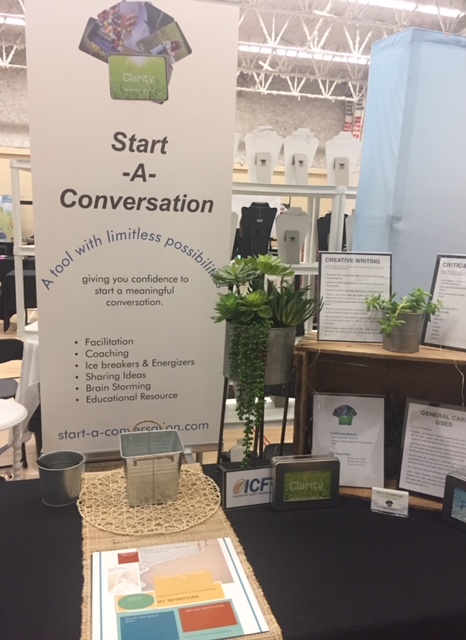 Mighty Peace Teachers Conference